As TF1 airs the penultimate episode of "Balthazar" Season 4 tonight, the series creator answers our questions about this fourth batch and teases us with the season finale that explores the childhood of Tom Sisley's hero.
After a special episode last Thursday in which Balthazar was followed inside the forensic institute by a documentary video team, the successful police series, which continues to be a success week after week on TF1, continues this afternoon with the first part of the final. double episode of season 4, which will finally explore the hero's family past and childhood.
On this occasion, the producer and screenwriter Clothilde Jamin, who created Balthazar with Clélia Constantine, returns to us on the main events of season 4, and in particular on the arrivals of Camille Costes and Olivia Vésinet. And she tells us more about this unexpected ending, in which Tomer Sisley's camped-out pathologist returns to his childhood village to investigate a case of murdered cows…and the death of one of his oldest friends.
AlloCiné: Season 4 of Balthazar was obviously marked by the arrival of Constance Labbé in the role of Camille Costes. How did you imagine this new character? What did you want to do with Camille?
Clotilde Jamin : Our greatest wish was above all not to remake Hélène. And it wasn't easy because Hélène had a very important place in the series., a relationship with Balthazar that was based on a romantic cat-dog relationship. We simply refused to do it because we knew that, in the hearts of viewers, replacing the romantic relationship with Hélène with a romantic relationship with another character would have been perceived as a betrayal.
From the beginning, we told ourselves "The relationship between the two must be extremely different." So we begin with a buddy movie relationship, almost fraternal between Camille and Balthazar. As much as Baltahzar and Hélène had nothing in common, and that's why there was also this chemistry between them, we wanted to create somewhere an alter ego for Balthazar, who would almost mirror him.
Camille is quite lonely, she is reckless, she has a bit of a sour side but deep down she has a tender heart. She's a very humorous, quite modern character that we really designed as a mirror image of the hero.
And unlike Hélène, Camille is also surrounded by mystery. Did you want a new red thread that is not focused, this time, on Balthazar?
We wanted to have two solitudes. Balthazar is someone who has locked himself in a kind of loneliness. And we wanted Camille to be another form of loneliness as well. She is a kind of Lucky Luke, she arrives, we don't know how long she will stay, or where she comes from.
We understand that something happened that isolated her from the rest of the world. She bonds very strongly. And we wanted to stage the meeting of these two lonelinesses and see what would happen. It's a mystery that will continue in Season 5. We'll find out why Camille is Camille.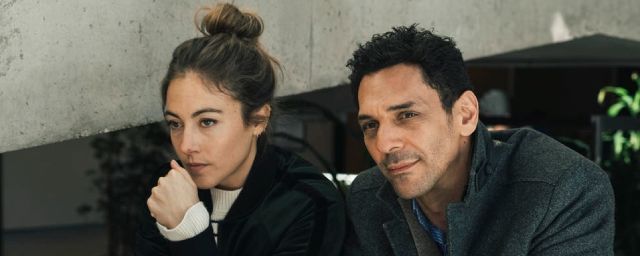 Balthazar and Camille had a brief fling a few years ago. Should we see this as a sign that something could happen between them again one day? Or do you reject this possibility with the authors?
In any case, what we didn't want was for it not to happen. The fact that it happened somehow closes the debate. And it made us laugh a lot that Balthazar remembered her and not the other way around. That for once he is not the one holding the reins of seduction.
Afterwards, I don't want to talk about the rest. This is also what the salt at the beginning of the series does: the fact of not knowing. We can be very good friends and it can get out of hand, or on the contrary be friends and nothing ever happens. I think everything is very open.
The other novelty of the season is the arrival of Caterina Murino in the role of Olivia Vesinet, who comes to evaluate Balthazar within the IML. Did the introduction of this character allow you to foreshadow the "fall" of Balthazar, who is losing more and more ground with the episodes of this season 4?
We wanted to give Balthazar a professional alter ego. He spends his time saying that he is the king of forensic medicine, that he is the youngest director of the medico-legal institute in Paris, that he is truly the god of his kingdom. And we found it quite interesting to put in front of him someone who represents the authority of the institution, which he never respects because he has 5 years of mental age (laughs).
And he is also someone who, in terms of profession, is at his level. It's not necessarily him who wins against her. And the rigidity of the character and the formal side of him, it's brilliant in terms of comedy. There was great potential.
Will Caterina Murino continue to be present in the series in season 5?
We are currently working on season 5, I can't say anything about it. It is still too early to talk about it.
Was it difficult to find a place for Lise and Maya in this fourth season, when the common thread about Lise's death had been resolved in season 3?
Lise (Pauline Cheviller), for us, is one of the pillars of the series. She is Balthazar, actually. But the interesting thing about this year was to put a twist on Lise's character to treat it in a different way. As a projection of Balthazar, what he imagines of Lise evolves according to her mood. And in Season 4 she's clearly not in top shape.
So Lise takes another form. We're really into the good guys and the bad guys perched on each shoulder. And rather we went to the wrong side, it was super interesting.
As for Maya (Leslie Medina), she still has a lot to play for. Season 4 shows it. Maya isn't just the one who killed Lise, or Balthazar's ex-wife. She is also the woman who carries her child. And when we talk about the season of renewal, the renewal is really announced with the birth of this child to come. The notion of a child will have to be confronted at some point. And Maya represents that.
Season 4, like the previous ones, still has a lot of very strong special episodes. We think of the episode of the plane, the episode of the hostage taking, or even the one during which a documentary team follows Balthazar inside the IML. Is the spirit of the series also that of revisiting genres or imposed figures of police or medical fiction, and twisting them with Balthazar sauce?
The spirit of the series is to really have fun writing. We are five or six writers, we work in groups, we write the episodes together. And we always start by saying "Are we excited about this idea?". And the excitement, in fact, often comes from very strong things, strong concepts, strong devices. And, of course, many times these concepts have already been discussed, because there are so many series, so many stories that have been told.
But what we enjoy is putting our characters in very strong situations and seeing what happens. And that gives us frames that are sometimes scripting challenges, like the episode that takes place almost entirely on a plane. The taking of hostages was also and above all the desire to see Balthazar as a teacher. But he had to be integrated into the story, so something strong enough had to happen in this college setting for the viewer to want to follow the entire episode.
But yes, we want to play with genres, with codes. For a screenwriter, it's an amazing playground. Especially since Balthazar is an off-road character that allows us to take him anywhere. We couldn't do the airplane episode with any character from the series. But sometimes he has that almost superheroic side. We had a lot of fun with him.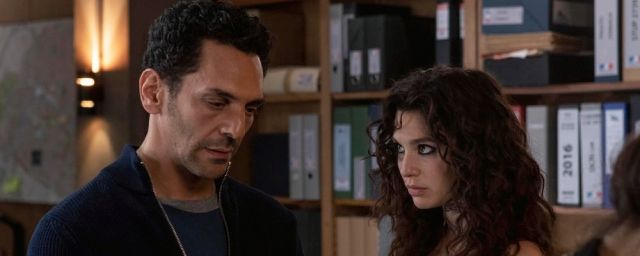 The final double episode takes us to the town where Balthazar grew up, we finally meet his parents. Is it something you've wanted to explore for a long time?
It's mostly something Tomer told us about. Of course, we wanted to get into the thriller at the end of the season and explore the psychology of the character. And Tomer told us "But deep down, we don't know where he came from. Couldn't we explore Balthazar's past?"
And so the idea of ​​this town arose, and this return to the town, which allowed us to get to know the character in depth. He is very much in the present, in the image he projects, and we found it interesting to explain why that is so. I really like this ending, because it really is the culmination of the season in every sense of the word.
Without saying much, the last episodes also question more than ever the mental health of Balthazar, who suffered several blackouts during the season. Basically, isn't that what the series has been telling us all along: that Balthazar is on the edge and madness awaits him?
Does the standard exist? That is also the question we ask ourselves with this character and with the series. Everyone can change one day. And indeed, Balthazar will change.